Celebrating the impact of AUT alumni worldwide
From Auckland to New York, and from London to Asia, AUT alumni are positively impacting the world around them.
AUT celebrates this success in many ways; its mission to create more great graduates; its series of integrated alumni and industry events in New Zealand and abroad; and shining the light on some of our rising stars in our marketing campaigns. We're constantly plugged in to activate and celebrate our graduate success.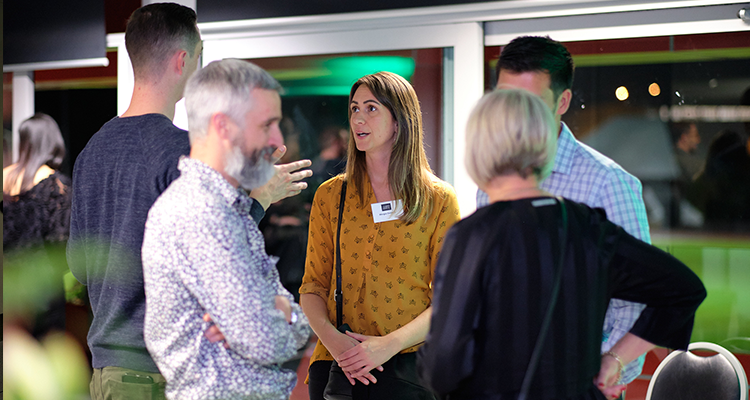 New York
The Big Apple is an epicentre of AUT alumni who have found themselves working at the top of world-leading companies and brands. Alumni sit on the New York based 'Friends of AUT' board, which spearheaded the establishment of AUT's widely acclaimed Internz programme which provides new graduates with internship opportunities in top US companies such as Apple and Facebook.
London
Connecting with alumni in London is a top priority for AUT. Hosting graduate dinners and workshops to enhance professional development are just some of the ways we stay in touch.
Shanghai
Over 100 of AUT's most influential Chinese alumni gathered to connect with fellow graduates, New Zealand companies and government officials at AUT's annual Chinese alumni event in October 2019.
Guangzhou
The first AUT alumni event held in Guangzhou was highly anticipated, with graduates travelling from as far afield as Hong Kong, Shanghai and Beijing to attend the networking evening alongside dignitaries from the business and government sectors.
"AUT is developing better ways to make the alumni network more powerful and beneficial. As alumni we invite you to connect with AUT to see if there are ways you can help our next generation of graduates."

Derek McCormack
Vice-Chancellor
Auckland University of Technology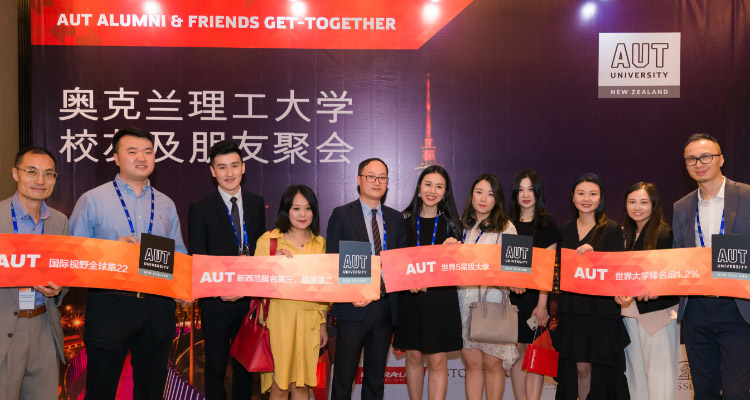 Auckland
Closer to home, AUT hosted a number of events to celebrate and acknowledge its alumni, business and industry partners and staff.
The world-ranked School of Sport and Recreation hosted an evening at AUT Millennium in September 2019 to mark its 20 year anniversary.
In November 2019, the School of Art and Design hosted a spectacular evening for alumni and industry as part of the opening for the annual Art and Design Festival 'AD19'.
The annual Seddon Memorial Technical College alumni event was also held in November. Jan McLaren, the sister of the late Bruce McLaren, was keynote speaker and shared experiences of her and her famous brother's time at what is now AUT.