ATI founding principal a generous benefactor of today's AUT students
Over time a series of visionary leaders, resolute on making education relevant and responsive to industry and accessible to students, has steered and shaped the institution through shifting educational, industrial and political landscapes. One of these leaders continues to have a direct impact on AUT's students today.
AUT is known as the 'university for the changing world' – and the world has certainly changed around the institution during its 125-year history.
When New Zealand's first technical institute was established to cater for the burgeoning needs of the technical and technological world, it was created as a division of Seddon Memorial Technical College. Rod Keir, an engineer by profession, was appointed Founding Principal and he led the Auckland Technical Institute (ATI) from 1961 to 1968.
His dedication to education was professional and personal. Along with constructing the fabric and foundations of AUT, he and his wife Eileen continue to impact the lives of many current students through a trust they set up which has since distributed at least $1.92 million through scholarships and awards.
A trip Rod made to Malaysia in the 60s as part of the Colombo Plan, an intergovernmental agency to further the economic and social development of South and South- East Asia, led to him and Eileen hosting students from the region to study at ATI. While helping the overseas students with lodgings they set up a trust fund to provide awards for excellence, setting the wheels in motion for their philanthropy.
"Rod was very good at forging links with industry, to make sure the college was turning out graduates that met industry needs. His thinking was quite modern for the time. As new industries emerged, he would try to set up training for them."

Alison Hoskin, Chair of the Keir Trust
The Keir Trust has since funded more than 230 Awards for Excellence to a value of $220,000. The awards also commemorate people who worked to establish the Institute when it was founded. Annual awards in fashion, business, hospitality, nursing, physiotherapy, engineering, communication and marketing remember many of the leaders who navigated ATI through that changing time. Those people include Sir Reginald Savory, the influential Foundation Chair of the ATI Council who was also Auckland's Deputy Mayor, Cyril Maloy, the first Deputy Principal at ATI, Ian Scrivener, first Head of the National School of Printing and, of course Eileen Keir, who provided committed support for Rod's career and applied her love of gardening to the landscapes around ATI.
Rod and Eileen's great niece Alison Hoskin is now Chair of the Keir Trust, and recognises that Rod's thinking was aligned with the institution AUT is today.
"He was really passionate about technical education, giving people the tools to do well in life and really improving their lives through education."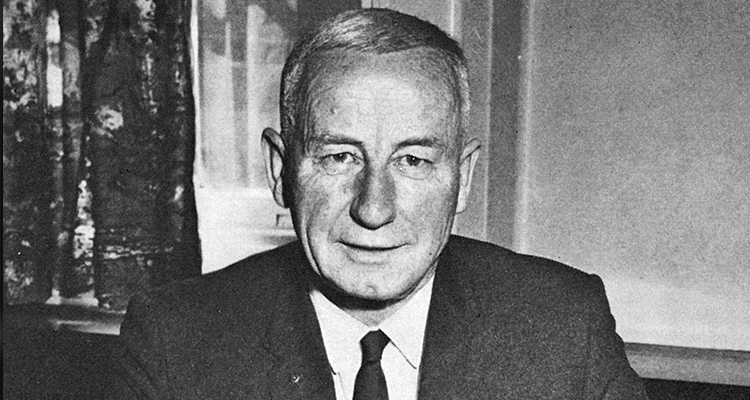 Impact strengthened
by bequest
Substantial distributions from Rod and Eileen's estates later propelled the trust to become the significant granting body it is today, enabling the establishment of study awards for students who might otherwise not be able to attend AUT due to their financial circumstances. Grants of up to $18,000 are offered to around 12 new students each year. Since 1999, awards totalling at least $1.7 million have been distributed.
Trustees – including a long-serving ATI colleague of Rod's, Ron Korn – retain a commitment to their legacy and love of technical training by maintaining accessible criteria for a Keir Trust scholarship for students at all levels including diploma and certificate study.
The board also has the flexibility to be responsive to need. It recently provided emergency funding in response to a request from AUT to help students contemplating leaving university when their boarding facility closed. The students were able to complete their degrees.
Teagan Isgrove, now a pastry chef, expressed gratitude to the Keir Trust board upon her graduation last year. "For me, Keir Trust has made a huge impact on my life. The amount of support and generosity they have shown me has made it possible for me to pursue my dream career path. I feel like 'thank you' will never truly render my appreciation."
Website: aut.ac.nz/giving