Great graduates gather in Southeast Asia
AUT strengthened its international connections in Asia by holding a number of successful industry and alumni events.
Vietnam
More than 150 people gathered in Ho Chi Minh City to celebrate AUT's 10- year relationship with Vietnam National University Ho Chi Minh City, one of the two biggest national universities of Vietnam. Alumni from two of Vietnam's largest cities, Hanoi and Ho Chi Minh, attended the event as well as a number of industry representatives and notable guests including New Zealand's ambassador to Vietnam Her Excellency Wendy Matthews.
AUT welcomed 36 new alumni into our community in a graduation ceremony for the Bachelor of Computer and Information Sciences, a programme run in partnership with Vietnam National University Ho Chi Minh City.
Dean of AUT's Faculty of Design and Creative Technologies, Professor Guy Littlefair was at the event. "It is great to see the accomplishments of our Vietnamese graduates – we would like to continue to encourage them on their journey to pursue even greater missions."
Her Excellency Wendy Matthews concluded the event by reiterating the importance of the two-way partnership that Vietnamese and New Zealand universities enjoy. AUT hopes to continue to strengthen this relationship through ongoing engagement with Vietnamese alumni to support networking and career opportunities for them in Vietnam and New Zealand.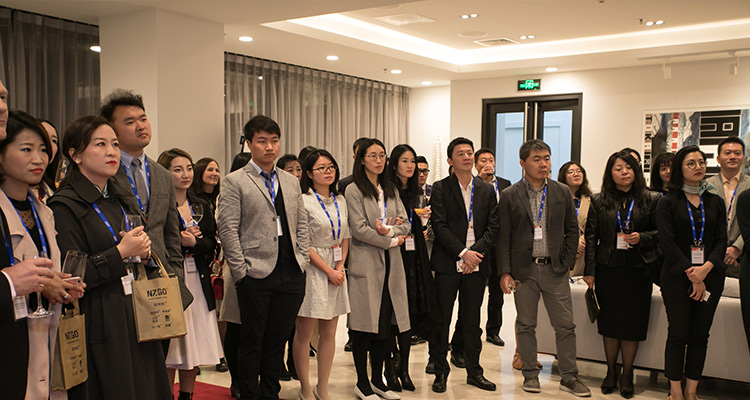 China
AUT strongly values its nearly 30 yearold relationship with China and our alumni there. Earlier this year, formal agreements between AUT and China reaffirmed the University's commitment to maintaining partnerships in this region, which is AUT's largest international market. Similarly, our annual alumni events in Beijing are aimed at strengthening AUT's relationship with Chinese alumni.
Chinese graduates are some of our most enthusiastic ambassadors, with some of them flying a considerable distance just to attend our annual event. Some of AUT's most influential Chinese alumni as well as key figures in government and industry enjoyed connecting with each other at the upscale residence of the New Zealand ambassador to China in Beijing. Following this successful event, AUT hopes to hold more events in other Chinese cities in 2019 such as Shanghai, Beijing and Guangzhou.
"Our offshore events are attended by alumni, industry partners and often government agencies. This often leads to career opportunities for our graduates and future opportunities for current students through growing the Internz programme."

Sam Mickell, Director of Alumni Relations
Singapore
As a major financial hub, Singapore is home to AUT graduates who work in key positions at globally influential organisations. For the first time, AUT held an alumni and industry networking event last July to launch the Internz programme in Singapore. Around 50 alumni, industry and New Zealand government representatives gathered at private members' club 1880.