Four-day work week gets the tick
It's the numbers that sing to Professor Jarrod Haar.
He says he's happiest when he's crunching data to reveal what makes people tick. As Professor of Human Resource Management at AUT's Business School, Jarrod Haar's research areas include worklife balance, cultural factors in the workplace, leadership and the impact of technology on the workforce. He has also won the Inaugural Human Resource Institute Researcher of the Year Award in 2016 and 2018, was appointed convenor of the Marsden Economics and Human Behavioural Sciences panel and sits on the Marsden Fund Council.
"There is a large body of research showing that if organisations care about their employees' wellbeing, staff will respond with better job attitudes and performance. In addition, research shows that work-life balance is important for job satisfaction and general wellbeing, and that by being able to spend more time away from their job, employees engage better with their work."
Jarrod Haar began telling New Zealand stories with data at the prompting of a former lecturer at the University of Waikato, who was always referring to research articles from the American-based 'Academy of Management Journal.'
When Jarrod Haar kept asking where the New Zealand studies were – the response was: there were none. He then made a decision to focus his research on New Zealand. With tribal affiliations of Ngāti Maniapoto and Ngāti Mahuta, his research into Māori employees has begun highlighting the unique factors associated with Māori in the workplace, including the importance of whānau and the significance of cultural values and beliefs in the workplace.
His most recent study into productivity in a New Zealand workplace published on The Conversation this year took the globe by storm. His research looked at working four-day weeks for five days' pay and how this will pay off.
Jarrod was one of two academic researchers called in to test the impact of a four-day working week.
Reduced working hours without a cut in pay has proved a "resounding success" in the analysis of an eightweek long trial at trustee company Perpetual Guardian.
Over a trial period in March and April, the company tested a four-day work week across its 240-person business. Perpetual Guardian gave every employee a day off each week at full pay with the aim of empowering a staff-led discussion about engagement and productivity.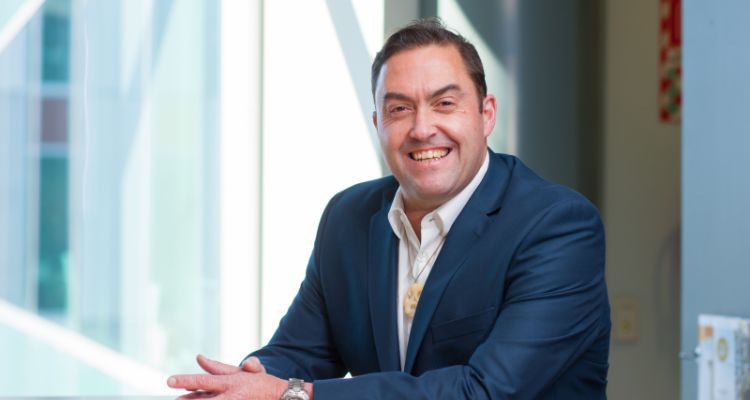 The key areas the organisation sought to measure included work-life balance, engagement, organisational commitment and work stimulation. All showed positive increases – a powerful combination that leads to job satisfaction, says Perpetual Guardian founder Andrew Barnes.
"Our leadership team reported that there was broadly no change in company outputs pre- and during the trial. They perceived no reduction in job performance and the survey data showed a marginal increase across most teams," he says.
When looking at job satisfaction, engagement and retention, Jarrod identified these job attitudes as being very high compared to New Zealand data of more than 6,000 employees.
"Already high pre-trial, these significantly increased post-trial and the scores are easily the highest I have seen in my New Zealand data. In summary, employees reported enhanced job attitudes reflecting positive effects from the trial," says Jarrod.
"Employees designed a number of innovations and initiatives to work in a more productive and efficient manner, from automating manual processes to reducing or eliminating non-work-related internet usage."
The results were very positive and showed that workers can complete their work satisfactorily, or even better in some aspects, while enjoying greater work-life balance and reduced stress. This reflects the power of organisational support and highlights the performance benefits that can be achieved when an organisation takes the risk to trust their employees and support them in a new approach to work.
With this study opening up new ground for research into the impact of work environments and job satisfaction in a New Zealand setting, Jarrod is at the forefront of using data to inform human resource management decisions.