Research highlights
Safer, more comfortable humidifier prototype
AUT researchers have secured funding to fast-track a prototype and clinical trials of a new humidifier aiming to reduce the spread of viruses like COVID-19 in hospital settings.
AUT Ventures, the commercialisation arm of the University, secured $169,000 from MBIE's COVID-19 Innovation Fund to develop a prototype it hopes will be as effective as current hospital heated humidifier technology, while providing more comfort for the patients and better protection for health workers.
Research leader and Chief Engineer Dr Sandra Grau Bartual, who gained her PhD at AUT's Institute for Biomedical Technologies (IBTec) under the supervision of AUT Professor Ahmed Al-Jumaily, says humidifiers currently on the market are complex, bulky and expensive to purchase and run. "The use of a water tank creates a warm and aerosol environment, which unfortunately are optimum conditions for some pathogens to survive, grow and spread."
Her prototype uses 'self-humidification' technology developed by Sandra as part of her PhD research, with a special fabric membrane to trap the moisture when patients exhale, and a small electrical stimulation to release it when they inhale.
The team proposes to 'open source' the hardware design so that hospitals anywhere in the world can 3D print their own self-humidifiers for free.
International collaboration to improve mental health diagnosis
AUT researchers secured over $2.1m to develop data science technology for prediction of mental health disorders, supported by MBIE's Catalyst New Zealand-Singapore Data Science Research Programme.
The research focuses on proposing a new computational neuro-genetic modelling based on machine-learning/ AI methods for diagnosis and prognosis of mental health illnesses, led by AUT's Dr Maryam Doborjeh, a lecturer at the School of Engineering, Computer & Mathematical Sciences. Professor Nikola Kasabov is the Science Leader of the project.
Using AUT's patented NeuCube as a starting point, the project is studying six years' worth of data collected from 600 young people in Singapore, some of them manifesting mental health disorders.
This study boasts an unprecedented level of data varieties, including cutting-edge genomics, proteomics and metabonomic technologies. This project is jointly coordinated via AUT and the Singapore partner from the School of Biological Sciences, Nanyang Technological University, which secured matched funding supported by Singapore Data Science Consortium.
Mental illness, depression and depression-linked suicide are huge problems in both New Zealand and Singapore. Late diagnosis is the thing we can avoid with intelligent predictive computational models. The hospital and the cemetery are full of people who could have been helped earlier," says Professor Kasabov.
"It is hoped the neuro-genetic modelling research will lead to the development of new AI-based predictive analytics for early diagnosis of mental health issues in at-risk youth that can ultimately support psychological wellbeing practitioners to plan better clinical interventions," says Dr Doborjeh.
The project will also involve Professor Edmund Lai from AUT's SECMS, Dr Margaret Hinepo Williams (Public and Māori Health Research Lead at AUT) and Dr Zohreh Doborjeh, a PhD graduate from AUT, and now Postdoc at the University of Auckland.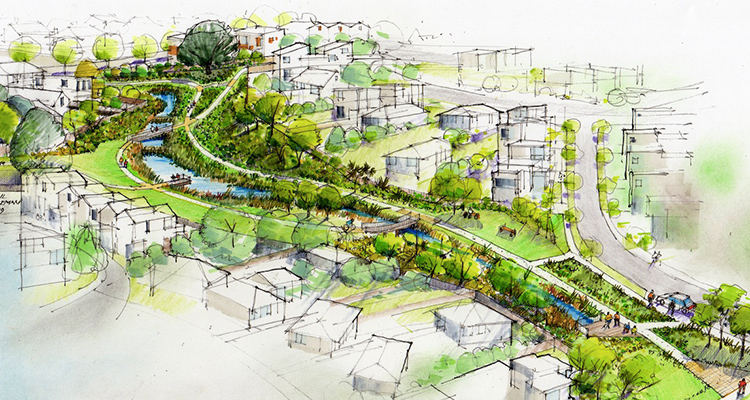 People focused urban regeneration
A research team comprising AUT's School of Sport and Recreation and School of Business has secured $7.95 million from the MBIE Endeavour Fund to quantify the societal impact of major urban regeneration projects currently taking place across the country.
The multilayered and multi-university programme, led by Professor Scott Duncan, Professor Erica Hinckson and Professor Gail Pacheco, will run for five years and aims to enhance the revitalisation of New Zealand communities to improve people's wellbeing.
Dr Duncan says outcomes will provide developers and policymakers with new and essential information on the multifaceted impact of major urban regeneration on the people of New Zealand, giving direction to future improvements.
"Our focus on wellbeing has arisen from substantial international evidence indicating that countries that enhance wellbeing not only raise the standard of living for their citizens but also create a foundation for stronger and more resilient economic growth," he says.
"Given the trend to fund major urban regeneration as a means to revitalise communities, address inequity, and improve social capital, we believe that the outcomes of this research will have a major impact on how future urban renewal projects are designed, implemented and evaluated in New Zealand and overseas."