Giving a voice to our indigenous stories
A landmark exhibition celebrating Māori artists has inspired a new film and a return Down Under for globally acclaimed indigenous storyteller and AUT alumna Chelsea Winstanley.
Toi Tū Toi Ora – an exhibition celebrating 70 years of contemporary Māori art – opened at Auckland Art Gallery Toi o Tāmaki in December, the largest exhibition ever to be staged by the gallery, and the most comprehensive survey of contemporary Māori art ever seen in its 130-year history.
For Oscar-nominated Chelsea – widely known for producing Jojo Rabbit, What We Do In The Shadows, and Merata: How Mum Decolonised the Screen – the creation of this unprecedented exhibition became a story too significant to remain untold.
"I first heard about the exhibition when I was home to premier Merata: How Mum Decolonised the Screen at the New Zealand International Film Festival back in 2018," says Chelsea (Ngāti Ranginui).
"I met with the Māori curator at the gallery Nigel Borell and couldn't shake the enormity of the project. It was epic in so many ways, the largest single survey the Auckland Art Gallery has ever shown, over 112 artists, along with several commissions and curated by a Māori. To me this was groundbreaking. I kept talking to Nigel about it and at the beginning of 2020 the gallery gave me permission to make an independent film."
'Toi Tū Toi Ora – Visual Sovereignty' follows the final year of preparation of the exhibition, and sees Chelsea's return to the role of director, after many years as a producer. Produced through her newly launched company This Too Shall Pass, and scheduled for release mid-late 2021, she hopes to eventually take the documentary to an international film festival to share the story on the global stage.
In addition to the feature film, Chelsea shot a short film to celebrate the opening of Toi Tū Toi Ora. Narrated by Taika Waititi and with music composed by Maree Sheehan, the entire video was filmed on an iPhone 12 Pro Max, prompting a tweet of support for the landmark exhibition from Apple CEO Tim Cook.
Says Chelsea, "I've always been interested in stories that were concerned with Māori or Te Ao Māori (the Māori world view). Growing up, my Nan Kiritapu was always someone I looked to for inspiration. I'm in awe of strong women and all of my ancestors who have survived against the enormous challenges of post colonisation."
The grandmother of indigenous film Merata Mita was another guiding light, and the driving force behind one of Chelsea's most meaningful projects.
"Every project I've worked on has its own set of proud moments, but I'll always be grateful for what Merata Mita taught me so I think the documentary I made with her son Hepi has had the greatest personal impact for me."
But it hasn't only been inspirational women who have fuelled Chelsea's commitment to telling Aotearoa's indigenous stories. Her years studying a Bachelor of Communication Studies (majoring in Television Production) at AUT were also life-changing.
"AUT was pivotal in my decision to become a filmmaker. I was able to make a documentary in my final year on my marae, on my terms and that support gave me the inspiration I needed."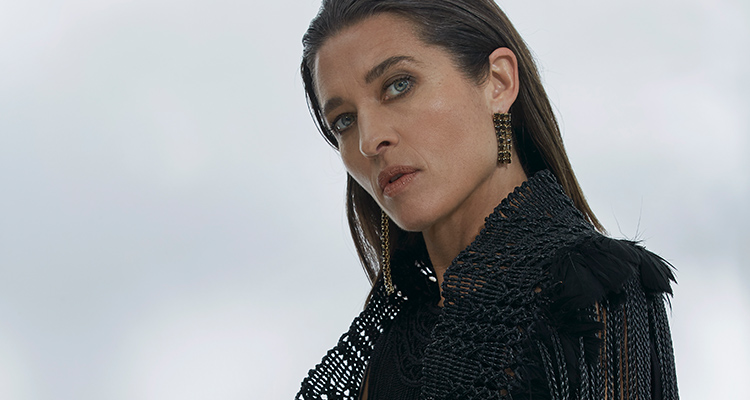 A guest lecture by Māori screen taonga Tainui Stephens about Māori representation in the media remains firmly etched on her memory.
"I remember clinging to every word he said. It's important to have the right representation and authority when speaking on matters that are important to Māori because it helps to reaffirm you're on the right path. He made me realise 'Nothing About Us Without Us'. He also introduced me to my future boss, I'll always be grateful to Tainui."
Although it's nearly two decades since she graduated, the University remains close to Chelsea's heart. She's an invaluable board member of Friends of AUT, a US-based not-for-profit organisation set up to foster international pathways for AUT students and graduates.
"The board's main kaupapa is to support the goals and aspirations of AUT on an international level. As an alumni, I was interested in becoming involved because I'd heard through my dear friend (New York-based AUT alum) Sarah Smith of all the wonderful placements she had secured for graduates – places like the Sundance Institute, and the Met in New York. It's extremely important to make connections in the world and this programme is incredible."
Making meaningful connections is something Chelsea excels at. Most recently, she was named a new member of the Producers Branch of the Academy of Motion Picture Arts and Sciences. She couldn't be more delighted.
"It means I can vote. It also means more inclusion and that's important. We won't be visible unless we demand to be visible and this is one way to participate and do it."
Inclusion is a word that carries great weight for Chelsea – its essence is the lifeblood of all her creative projects.
"I don't think we need to focus so much on diversity but rather inclusion. It's not as if we aren't diverse or Aotearoa New Zealand doesn't have a wealth of voices, it's a matter of giving those voices the same opportunities the mainstream have had for years. The indigenous voice is the most unique we have in this country. There are so many stories that we can tell, we just need the same access to resources and we need to build capacity."
"Audiences are truly global with everything being online now, so you have to think globally when making your content. What makes us unique is our point of view and now the rest of the world is interested in it too."
And in order to keep growing that capacity, Chelsea says aspiring storytellers need to keep pursuing their passions, honing their craft, and finding fresh new ways to connect with their audiences.
"Find the courage to believe in yourself and just go for it. You can go about learning in many ways, either do a course or learn on the job. Find the people who make the same type of films you like and build a community of likeminded storytellers, then work won't seem like work.
"Our industry has been going through major upheavals since COVID-19 - the safety of sets, insurers who will bond your film, and now places to screen your movie. Given cinemas around the world are closing, other platforms are becoming more important. Audiences are truly global with everything being online now, so you have to think globally when making your content.
"What makes us unique is our point of view and now the rest of the world is interested in it too."