AUT Internz a two-way talent pipeline
Apple, Facebook, Paramount Recording Studios, Saatchi & Saatchi New York, Sundance Institute, The Metropolitan Museum of Art and Westpac Americas.
It reads like a graduate's dream job wish list but these organisations are just a few of the companies that have come on board as global partners in the AUT Internz flagship internship programme.
Since 2014, more than 72 students have secured internships using Internz to get in front of employers in North America who have presented a steady stream of opportunities for talented, motivated students and new graduates.
Since April last year, nearly 200 New Zealand companies have also been seeking candidates using the Internz programme, using the service to find students in their final stages of study for marketing, engineering, IT, project management, digital production, business and social enterprise roles.
Head of AUT Internz Ella Monahan says AUT Internz is providing a two-way advantage giving local and international companies the chance to access up-and-coming talent and at the same time providing a career headstart for AUT students.
FCB West in San Francisco welcomed its second creative team of AUT interns in January 2017 for a 12 week internship. Martha Lees and Thomas Klaassen, both 2016 graduates of AUT's Communication Studies School, follow in the footsteps of Tom Davies and Deborah Chae who made an impression there in 2016.
"We see a real desire from our alumni who may have risen to the top of their professions to 'give back' by providing opportunities to new AUT graduates."
Karin Osanger-Birch, Chief Creative Officer at FCB West said it has been an absolute pleasure hosting interns from AUT. "Your program must be terrific because these guys have really contributed in a huge way with great ideas, great insight and fun energy."
Play Rugby USA in New York has taken five AUT interns through the programme and founder and CEO Mark Griffin says it's been a positive experience.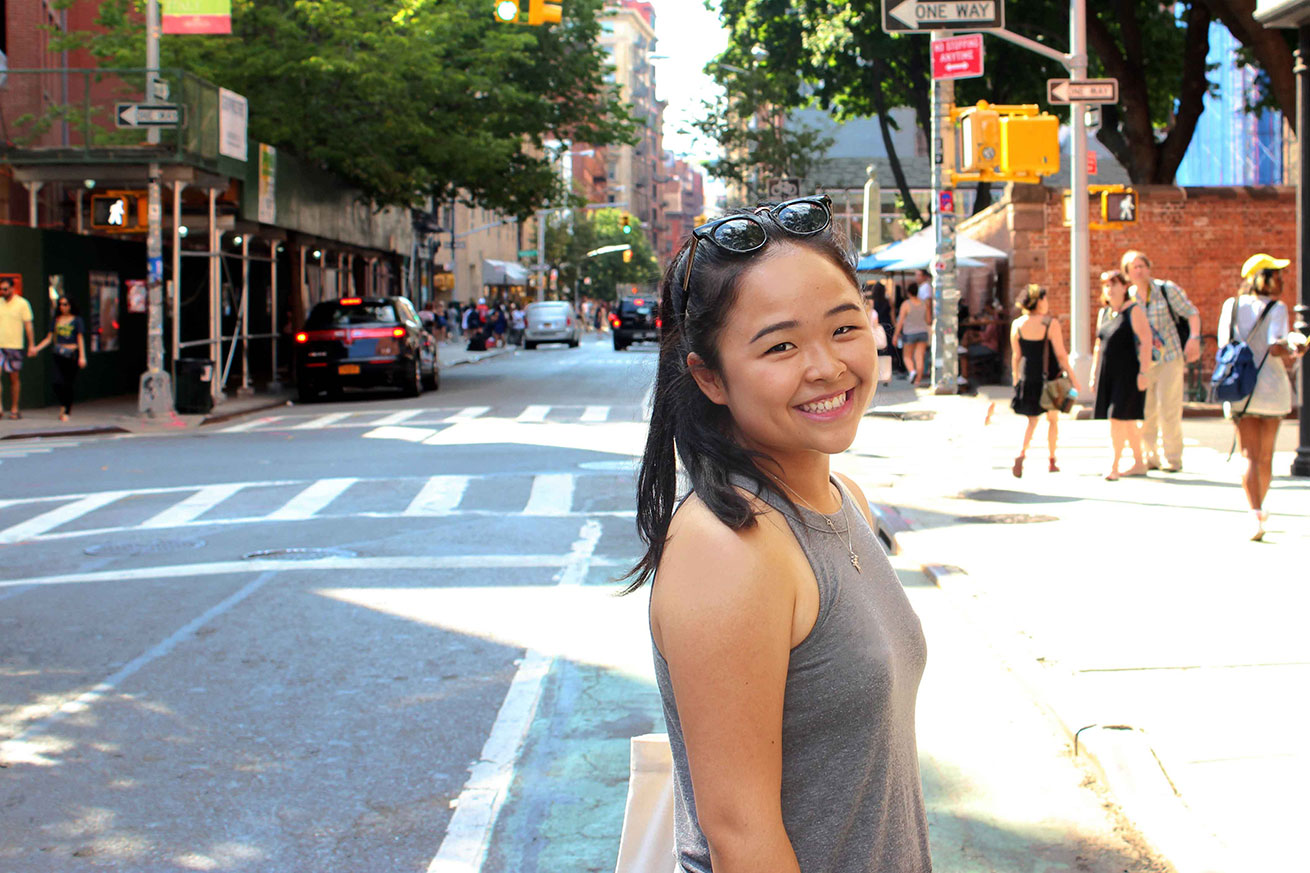 "We find they always fit in well, are self-starters and with some guidance are able to lead a project that leaves a legacy after they return home."
Talima Fruean who studied a Bachelor of Sport and Recreation received an AUT Internz scholarship to intern with Play Rugby USA, and says the internship really broadened her horizons.
Fruean coached and mentored students in schools in Manhattan, the Bronx, Brooklyn and Queens, assisted in planning the Play Rugby USA recruitment framework and created lesson plans.
AUT alumni are also proving to be strong supporters of the internships.
AUT Business School alum Andrew McKechnie, now Global Group Creative Director at Apple, opened doors for an AUT student to intern at the company's San Francisco headquarters and earlier this year Auckland-based GM of Unleashed Software and AUT alumna Lisa Miles-Heal announced four paid internship opportunities since filled by AUT students.
Monahan says AUT alumni who are in a position to employ young people have been a strong driver of growth of opportunities for AUT students in the international and domestic market.
"We see a real desire from our alumni who may have risen to the top of their professions to 'give back' by providing opportunities to new AUT graduates."
Monahan says a number of the interns have also been offered extended positions or identified new job opportunities during their New Zealand or overseas placements.
Bachelor of Design graduate Felicia Irene was offered a post-internship role as a designer with Saatchi & Saatchi New York after her initial 12-week internship.
Irene's advice to other students taking on opportunities through the Internz programme?
"Be persistent, work hard and have fun. It's not going to be easy for sure, but it's going to be worth it."
For more information, please visit www.internz.aut.ac.nz